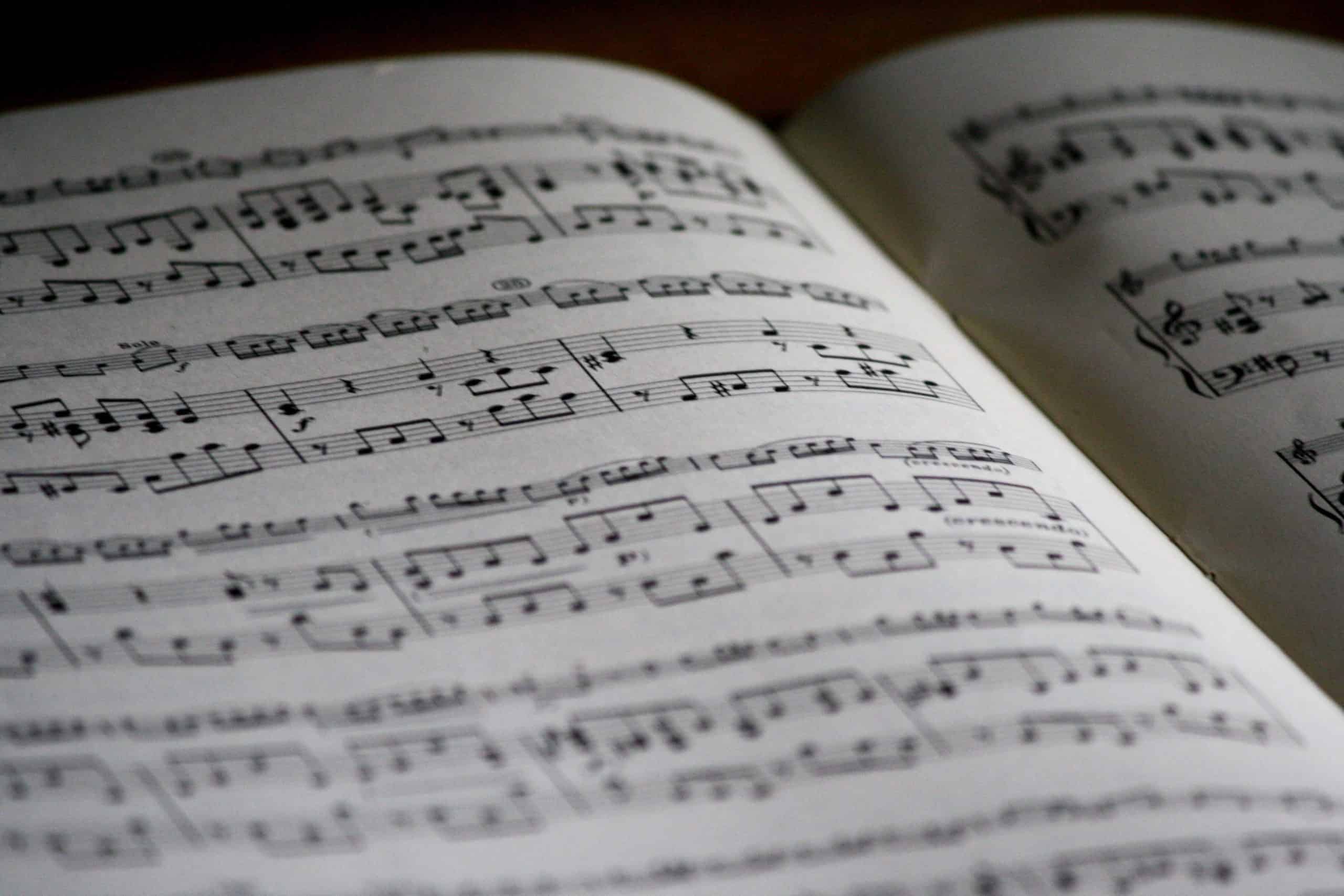 During the first Mass at the Last Supper, we see Jesus singing with his disciples. Sometimes spoken words are not enough. They cannot capture the grandeur, the mystery, or the solemnity of the occasion. In fact, in the Middle Ages, priest did not "say" the Mass, they "sang" it. Singing is bound up with the sacred, expressing through its melody the joy and mystery of an encounter with the living God.
Michael Kurek's recent book, The Sound of Beauty: A Classical Composer on Music in the Spiritual Life, provides a poignant reflection on the experience and spiritual power of music. He begins reflecting on the silent force of vibration used by music and the emotional impact it has on us. Unfortunately, he notes, much of modern music has a negative influence on this, but he looks at ways that the Church could lead to renewal. "Music, this beloved gift from God," he contends, "which should ideally draw us more into a contemplative mentality and thus closer to God, has become for some people a detriment to contemplation and in some cases a raucous distraction from God, even a force pulling away from Him" (110). Contemporary music largely puts up an obstacle to God, creating disorder in the soul and arousing the passions. Instead, it can and should serve as a source of peace and order and a bridge to prayer.
Good music can become a great blessing in our lives and those around us. Kurek's advice to Catholics is that they "take care" to "not become desensitized to [music's] beauty and contemplative potential to enrich, bless, do good, and draw people to God. … If we spread beauty wherever we go, if we live lives of beauty, and if friends see our lives adorned by a love of beautiful music instead of all things stressful, crude, and vulgar in music, others may be drawn mysteriously to us and our friendship. If they see Christ in our love of them and God's beauty, some may also be drawn to desire the beautiful, mysterious peace we possess in Christ" (117). Beauty attracts, and sacred music can draw us into an encounter with Christ. Finally, Kurek makes a case for continuing to learn about great music. "I believe we should enrich ourselves personally with increased exposure to great music. When speaking to groups, I often encounter people who tell me they would love to begin to add some classical music to their listening diets but do not know where to begin" (179).
If you too would like to grow in your knowledge of great music, I would invite you to join my new class, Icon: An Exploration of Catholic Art and Culture, which will explore sacred music throughout the history of the Church, alongside of the masterpieces of visual art and literature. We will look at the origin of the Church's music in Gregorian chant and how chant laid the foundation for the development of classical music. If you would like to listen to some of the masterpieces we will discuss in the class, you can find the following selections on Youtube:
Gregorian chant, Requiem Mass
Palestrina, Missa Papa Marcelli
Mozart, Great Mass
Beethoven, Mass in C Major
Fauré, Requiem
Arvo Pärt, In Principium
I hope you will join me in exploring great works of music, architecture, painting, sculpture, and literature this year. We will be entering into the great beauty of the Church's unparalleled artistic tradition. If you are interested in more information on the Icon course, which will be meeting Tuesday evenings from 6:30-8:00pm online, please visit the Lay Division's Enrichment Courses page.