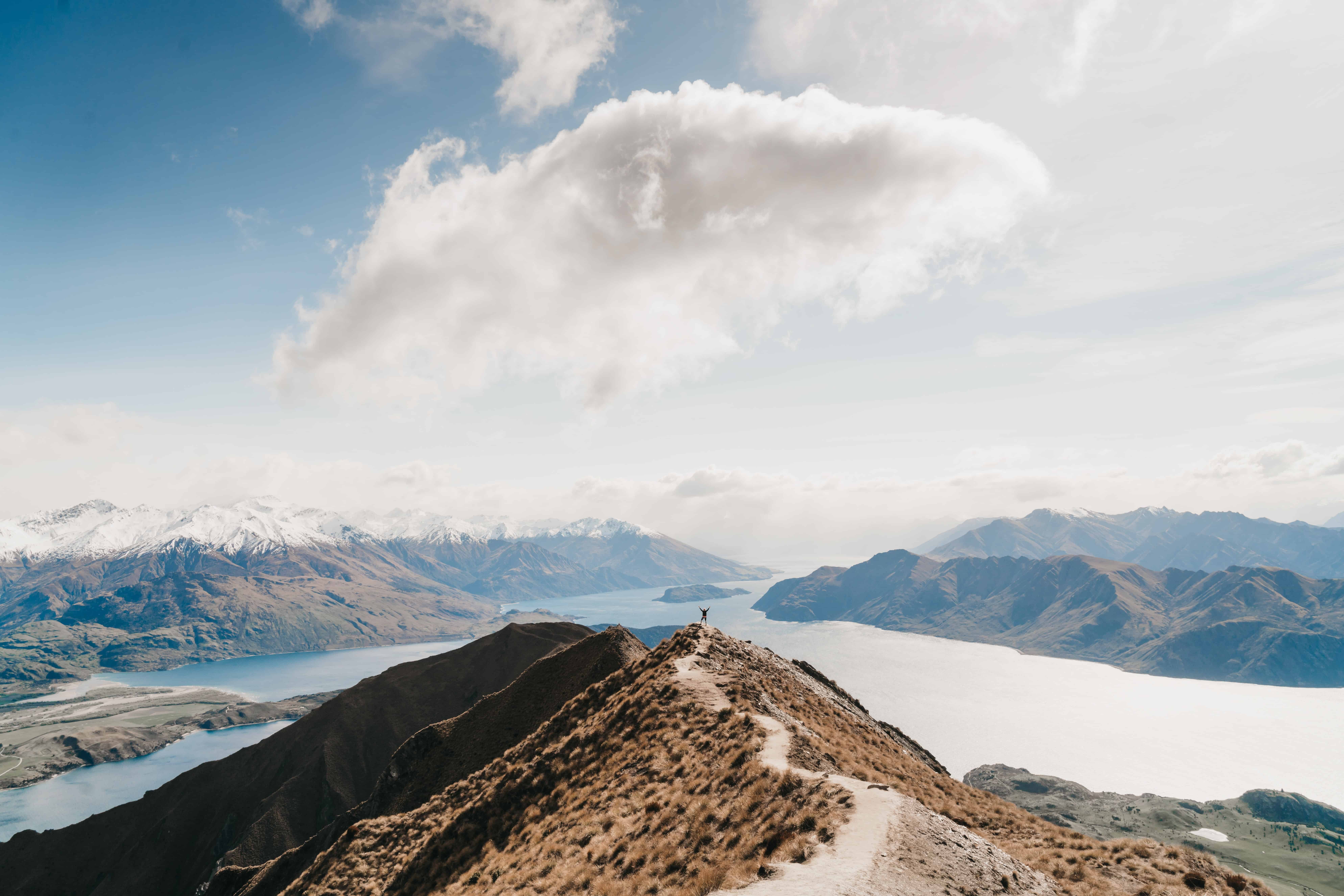 One of my duties for the Lay Division during the summer is to journey to various parishes to drop off materials to promote the Lay Division's many classes. Over the next few weeks, if you see a poster or a brochure about the Lay Division anywhere in Colorado, then it was likely brought there by my hand. As I have done this for the last three years, I am always reminded of traveling throughout Rome and the Roman countryside when I ran Christendom College's study abroad program in Rome, Italy. The experience of journeying from church to church is the same, though now it is in my car throughout Colorado, where previously it was on trains or by foot in Rome.
These experiences always remind me of Hilaire Belloc's essay "The Idea of a Pilgrimage." Belloc was a prolific Catholic author of the early 20th century, and he writes as one who has the experience of the pilgrim. He does not write from theory, but from the dirt and grime of the road—"full of peripatetic ramblings of the restless pilgrim and the saline observations of the seasoned sailor," as biographer Joseph Pearce puts it (Old Thunder: A Life of Hilaire Belloc). This experiential knowledge is what makes Belloc so riveting, so commanding, and so wise.
But it is not just having the knowledge; no it goes deeper still into the very meditation of what this knowledge means and its consequences for our everyday lives. In fact, Belloc famously preferred to walk everywhere he went, and often this act was a manifestation of his piety. This included a pilgrimage he made to Rome, which was probably one of the greatest proofs of his personal piety. The journey was over 700 miles long, through the Swiss Alps and in the middle of a hot Italian summer. He walked an average of 30 miles a day, with no change of clothing and very little money, arriving in Rome on the Feast of Saints Peter and Paul on June 29th.
In "The Idea of a Pilgrimage" Belloc makes a particular comment that speaks to the philosophical underpinnings of the very nature of a pilgrimage: "A pilgrimage is, of course, an expedition…" The etymology of the word expedition is key: from the Latin ex "out" and pedis "fetter, chain for the feet." The word literally means a loosening of the feet from its binds. In other words, within our modern context, it is the freeing from the usual surroundings or the place well known.
Belloc lays out three reasons for this "freeing of the feet" to some venerated place:
The destination holds a "vivid memory of sacred things experienced" (e.g., one's first home).
It holds a "long and wonderful history of human experience in divine matters" (e.g., the oracle at Delphi, the Rocky Mountains of Colorado, St. Peter's, Lourdes, etc.).
A "personal attraction affecting the soul impels one" to journey to it (e.g., Graceland, where Lennon was shot, Youngstown, roadside "shrines," etc.).
These reasons, says Belloc, are the essence of the pilgrimage.
For Belloc, a pilgrimage boils down to "the impulse to see something that greatly calls one." Just as significantly, for Belloc the antithesis of a pilgrimage is a trip made for curiosity or greed. Why? What does he mean here? If I go to a bar to get drunk, to a church merely to look, or to an attraction merely to check it off a list, I have become a tourist and not a pilgrim. Consider here a quote of the Roman Poet, Horace, who noted: "Caelum non animum mutant qui trans mare currunt." Translation: "They change their skies, but not their souls, who run across the sea."
This is the very nature of the pilgrimage: it is not merely the unfettering of the feet but of one's soul to this life and the "stuff" of this life. As St. Augustine so beautifully put it, "our souls are restless until they rest in you, O Lord." Thus the pilgrimage is meant, intentionally, to jar us in some way. For this reason, it may be necessary to endure some difficulty, whether self-imposed or imposed by circumstances—that is to say, more properly, by Divine Providence. If a pilgrimage is to be effective for its purpose, to change the soul, to impel one to grace, then says Belloc, "it must not be untroublesome." There is, of course a very real wisdom there. After all, the greatest pilgrim the world has ever known died upon a cross, as he made his way to God the Father.
Belloc goes on to note, "I will see all I can of men and things; for anything great and worthy is but an ordinary thing transfigured." I love to teach this in connection to the Sacraments. We are unbound from sin in Baptism and set on the road towards heaven. The fact of the matter is, for us Catholics all the way to heaven is heaven, because of grace. But we must be open to grace and seek it out in our everyday existence. We must, in Belloc's words, "enter into and delight in the divine that is hidden in everything."
In a certain sense, this is what the pilgrimage of the Church on earth is all about. We must constantly seek out the grace that surrounds us and strive to be open to the movement of the Holy Spirit Who is, as we pray in the Creed, Dominus et vivificantem, the Lord and Giver of life.
Reflect on that: all you have, all you are at this moment, all of the virtue that you have become, all that you will be at the end of this summer, all of it comes from the Lord and the Giver of life. But what He give us often becomes muddled by what we choose or what we don't choose. We must receive all things as grace, if we are to truly pilgrimage throughout our lives. We engage the world, as Belloc notes, "as it is." Not with preconceived notions or a sense of entitlement or even merely with an overactive sense of security. Rather, we must be "hungry for real colors and men and the seeming of things."
This attitude is not optional but necessary; according to Belloc "this desire for reality and contact is a kind of humility, this pleasure in it a kind of charity." What could he mean by this? It is approaching Christ the Lord! And in an interior sense, it is restoring my person and my life to Him. In my next article, we will conclude these reflections on the nature of pilgrimage from the perspective of our Catholic Faith.