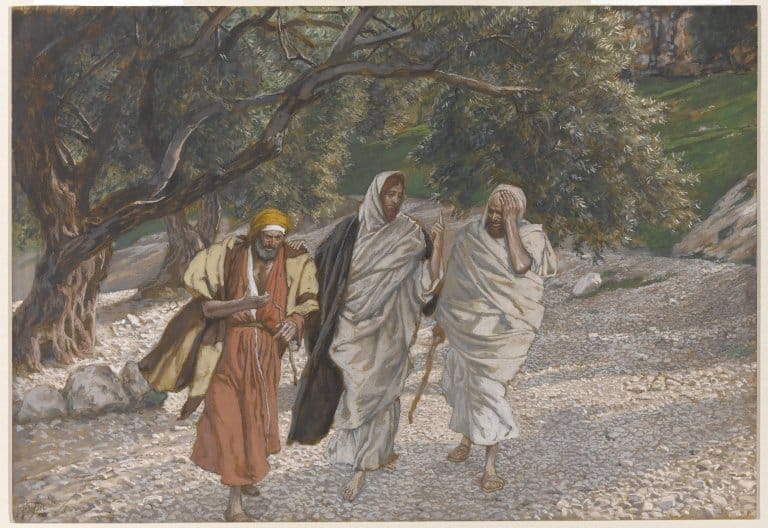 Debunking Myths around Evangelization (Part II)
This article is the 2nd in what will be a short series leading up to my Evangelization Workshop on Saturday April 22nd. You can find the first article HERE . I encourage you to read or reread that before jumping in to this article.
Misconception 2: Stranger Danger
My wife and I have four children whom we love. In general, I would consider us calm parents who do a decent job of maintaining our cool, regardless of the chaos happening around us. There is, however, one circumstance that always seems to invite panic in our minds whenever it occurs. It's the moment the doorbell rings.
Despite numerous conversations, stern warnings, and occasional yelling, our 2nd oldest child always rushes to the front door the instant he hears the doorbell and attempts to open it immediately. We have tried to teach him that before opening the portal into our home we need to find out first who is at the door, but he still hasn't developed a healthy sense of "stranger danger" yet.
I use this silly anecdote to bring up another common misconception I find when encouraging Catholics to share their faith. Almost always, despite never having been told this explicitly, we assume that when the Church is asking us to evangelize, she is commanding us to go and confront total strangers. Insert the vision of the man with the bullhorn on the street corner downtown. Although we all universally recognize how ineffective this attempt at evangelization is, we still fear that we are being challenged to do just that.
I believe part of the reason behind this assumption is the grain of truth that the Church must make it her priority to seek and save those who are lost in the world. Jesus himself explicitly states this as his mission, "to seek and save the lost" (Lk 19:10). If the Church is continuing to carry out the mission of Christ, then it's important we understand who these "lost" people are. St John Paul II defines the lost as, "those who do not know Christ or do not know him well enough" (Message of the Holy Father John Paul II to the Youth of the World on the Occasion of the 4th World Youth Day, 1989).
However, I believe the misconception lies in us believing that the lost are only "out there". Based on the definition of St John Paul II, I have never met a single Catholic who does not have a "lost" person already in their sphere of influence. Many times it's a family member, an in-law, a co-worker, a close friend, etc. This misconception causes us to totally overlook those we are already in a relationship with and assume that the work of sharing our faith must consist of contact with "other people" who are total strangers.
When the Lord encourages you to participate in his mission to "seek and save the lost" (Lk 19:10), he is not necessarily requiring you to visit the local bar and strike up a conversation with a total stranger. More than likely, he is asking you to take a more active role in witnessing the faith in the relationships you already have. For some of us, we are hesitant to share the faith with our closest contacts, not because we don't believe they need the gospel, but due to the fear of not knowing how to proceed. We are both concerned about what Christmas will look like for the next 20 years if we make a fool of ourselves, and we are concerned because we don't know what to say or how to begin. Addressing these fears and concerns is the exact purpose of my upcoming workshop on relational evangelization. I encourage you to invest your time in this unique opportunity to grow in your confidence and ability to share the faith with those closest to you!
CLICK HERE for more information and to register for this online workshop on 4/22. Come to be equipped to share the faith in your circle of influence!