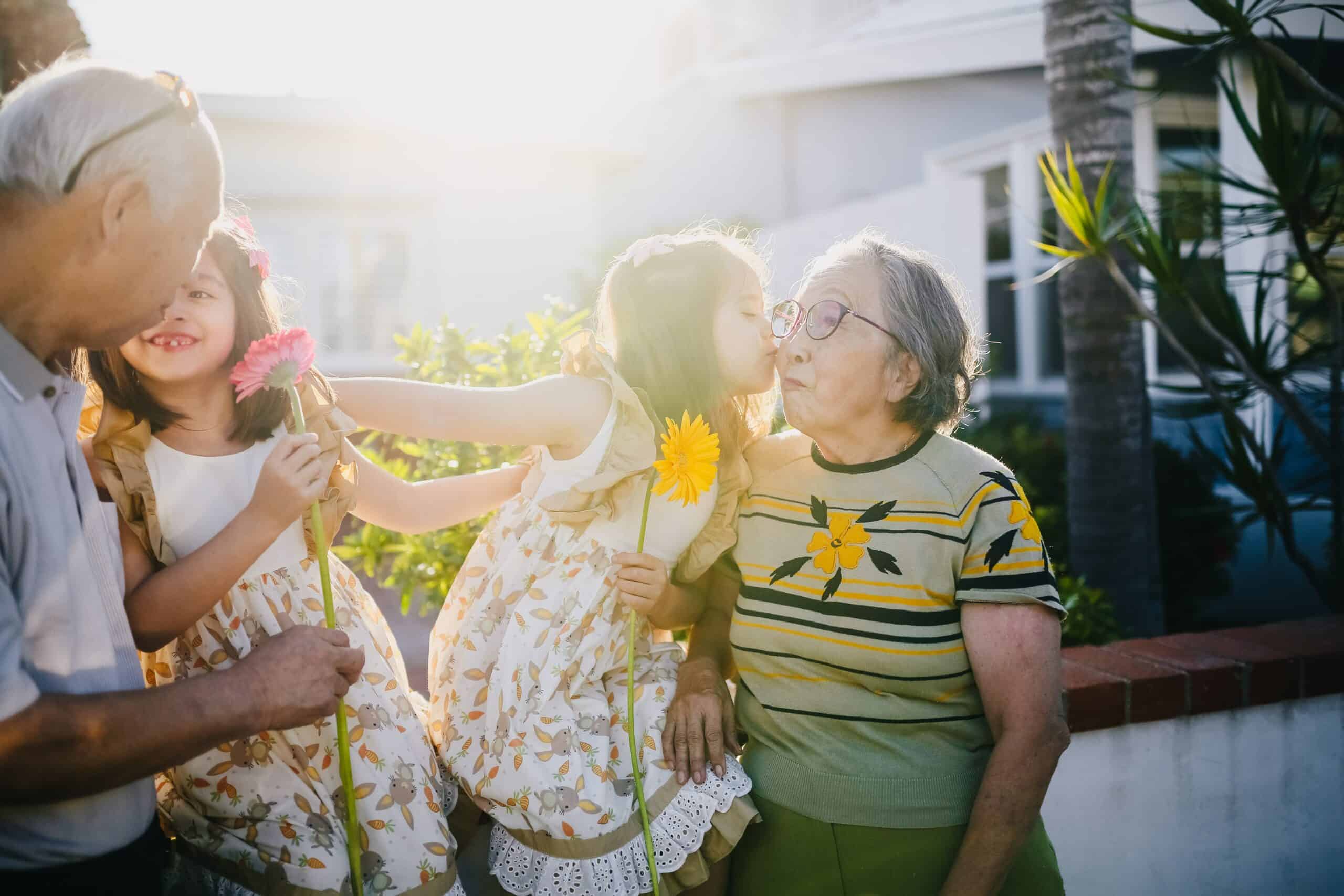 God has a secret weapon for defending and passing on the faith, and that secret weapon is grandparents! Today's culture teaches that when a person reaches retirement age, you are done working and raising children. It is time to eat, drink, and be merry. Focus on your own pleasure. You have earned it! This is in stark contrast to the Biblical view that grandparents play a vital role in passing the faith on to their grandchildren. The greatest work of your life actually comes in your later years!
Biblical Grandparenting
At first glance, it appears the Bible has little to say about the role of grandparents. In fact, the word grandparent only appears twice! However, if you look at phrases such as old age, children's children, and generations, it provides a much fuller story. Even the word "son" may actually refer to a grandson in some contexts. For instance, in the book of Ruth, when Naomi's grandchild was born, we read, "A son has been born to Naomi."
Here are some examples of God's instructions for grandparents:
Grandparents have been given a spiritual inheritance from the Lord and are to pass it on to future generations:
"O God from my youth you have taught me, and I still proclaim your wondrous deeds. So even to old age and gray hairs, O God, do not forsake me until I proclaim your might to all the generations to come." —Psalm 71:17-18
Grandparents are to recognize their grandchildren as a gift from God:
"Grandchildren are the crown of the aged." —Proverbs 17:6
Grandparents are to tell the story of God's mighty work:
"Only take heed, and keep your soul diligently, lest you forget the things which your eyes have seen, and lest they depart from your heart all the days of your life; make them known to your children and your children's children." —Deuteronomy 4:9
Dreams for your Grandchild
What are your dreams for your grandchild? What virtues and habits do you want them to have? We want them to be kind, honest, trustworthy, patient, fair, disciplined, pure, holy. We want them to know, love and serve Jesus in this life and be happy with him forever in the next. We want them to go to Mass and receive the sacraments regularly.
These things are not just going to happen magically on their own! As grandparents we must actively assist the parents in instilling these virtues and habits through the gifts of love, time, prayer, and modeling a holy life.
Resources for the Mission
Fortunately, there are numerous books, websites, and associations—such as the Catholic Grandparents' Association—in addition to many examples from the Bible and lives of the Saints to follow. Jesus had grandparents! Saint Macrina the Elder raised her grandchildren—who all became saints themselves. Tobit was raised to be a godly man by his grandmother Deborah. And Timothy, who would become the first bishop of Ephesus, received his faith from his grandmother, Lois, and mother, Eunice.
We can also look at the example of our own grandparents and seek the wisdom of our peers with whom we share the goal of passing the faith to our grandchildren.
I invite you to join me for my in-person Biblical Grandparenting Workshop on Saturday, April 30th. Come see what the Bible has to say about your later years and what steps you can take to pass on your legacy of faith.