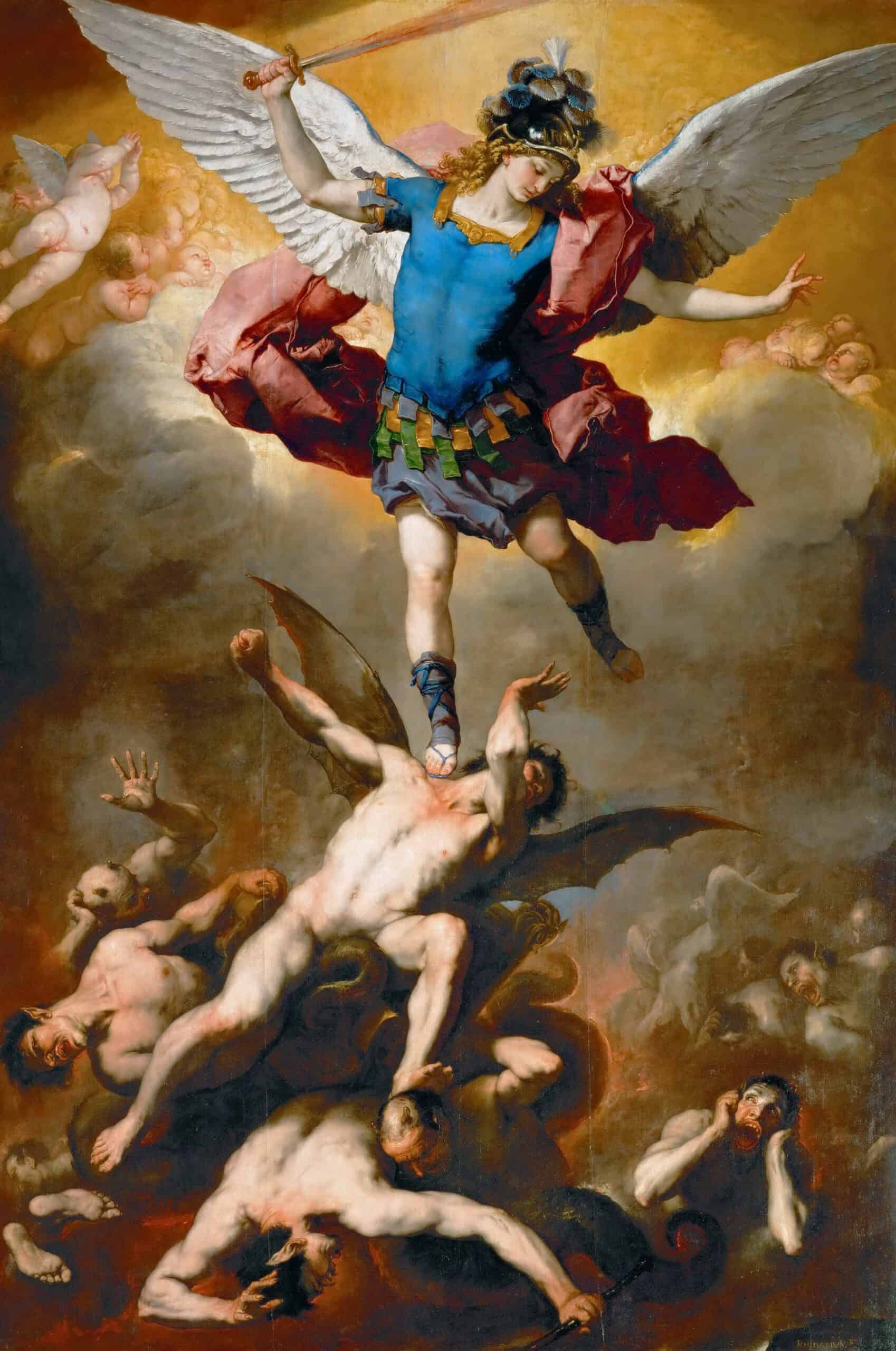 Living in the Light of Faith: Put On Your Armor!
When you leave the house in the morning, are you dressed for battle? In the first century, Ephesus was known as a center for occultism. It is no surprise that Paul gives instructions to the Ephesians on how to protect themselves in spiritual battle, but how does it apply to us?
We sometimes forget that the devil still prowls about the world today, seeking the ruin of souls (1 Pet 5:8). How are we to remain safe in a world that doesn't even acknowledge that the devil exists? In Ephesians 6:10–20, Paul gives us our instructions for battle.
First, Paul reminds us that our true enemy is not our neighbor, but the devil who is prompting him to evil actions (6:12). Then he tells us that, to protect ourselves, we must put on the armor of God, as a soldier preparing for battle – like the armor Isaiah mentions (Is 59:17), in which God prepares to do battle with evil. This spiritual armor consists of a belt, breastplate, footwear, shield, helmet, and sword. In putting on the belt of truth and breastplate of righteous­ness, we are in effect clothing ourselves with Christ (6:14). We prepare our feet to take the Gospel out into the world. Our shield and helmet are our faith and knowledge that God has already won the victory of our salvation.
While the preceding pieces of armor protect us from the evil one, the last one, the sword of the Spirit, is an offensive weapon. What Paul calls "the sword of the Spirit" is the Word of God. That is why it is so important to read the Bible! In the desert temptations, Jesus fought and won an entire battle against Satan by quoting scrip­ture (Mt 4:1–11). In closing, Paul exhorts us to persevere in prayer and supplication. Along with wearing the armor of God, we can ask the Holy Spirit to surround and protect us.
Take It to Heart:
The devil is relentless in his battle against the Church. We must match his persistence with our prayer. Do you put on the armor of God first thing in the morning by beginning your day with Scripture and prayer?
For Further Reading:
Read Isaiah 59:15-19; Colossians 3:12-14; and 1 Peter 5:8
This excerpt from the
Living the Word Catholic Women's Bible
was reprinted with permission of the publisher, Ave Maria Press.
For more information or to purchase Living the Word Catholic Women's Bible click here: https://www.avemariapress.com/products/living-the-word-catholic-womens-bible